ART's corporate office in Bryan, Ohio, includes a state-of-the-art training room that is available for rent. This space is ideal for a monthly networking meeting, formal board meeting or employee training event, and can accommodate up to 52 face-to-face participants. The spacious room includes 26 tables that can be set up in various configurations to encourage teamwork and participation. A secondary room is also available for breakout sessions if needed.
A distraction-free space available for multiple uses
Emails, phone calls, minor emergencies and major decisions can make holding a distraction-free meeting or employee training seminar seem impossible. Fortunately, we have a solution to your problem. Our training room, located in our corporate office in Bryan, Ohio, offers a distraction-free space for your next:
Seminar or training
Coworking space for large, short-term projects
Training room rental rates
By the hour
First hour: $100
Additional hours: $50
Half Day
4 hours: $250
Full Day
8 hours: $400
Built-in 2019, the training room is equipped with state-of-the-art technology and can support video conferencing for participants attending virtually. A large whiteboard wall is an ideal, low-tech solution for capturing all the ideas that develop from brainstorming in a distraction-free space.
Training room rental features
Secondary room available for breakout sessions
Conveniently located restrooms
Local catering and delivery options available
Dry erase wall and markers
Podium
Short throw projector
Surround sound speakers
52 chairs
26 tables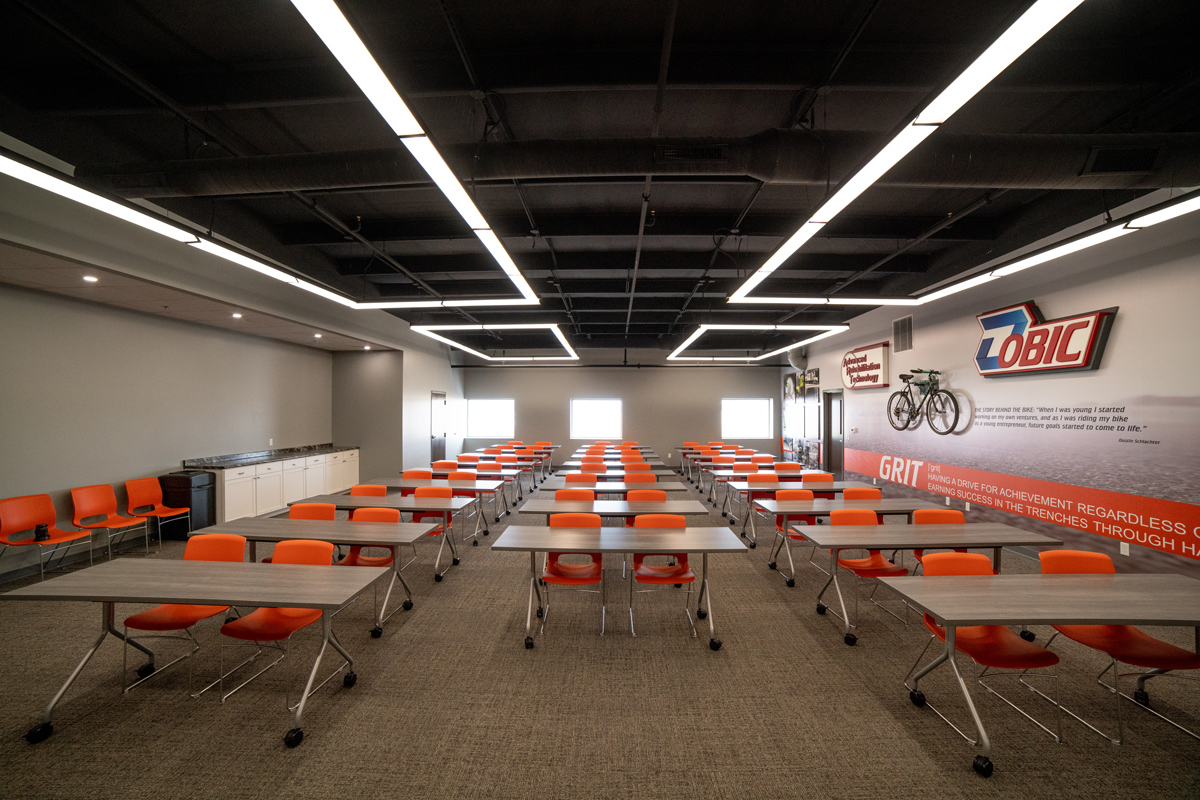 Although we do not offer on-site food services, there is a variety of delicious local catering and delivery options available. We are happy to make recommendations and provide menus. You are also welcome to bring in refreshments for your team.
To reserve our state-of-the-art training room for your next event, or to schedule a tour, call 419-636-2684 or Contact us.