Your go-to source for any underground infrastructure project.
A company is only as good as its people and principles. Why partner with ART? Because our philosophy is DRIVEN: dedication, respect, integrity, vision, excellence and nobility.
We bring highly-trained employees, specialized installation equipment and extensive expertise to each and every project. Customers count on ART for professional service and excellent communication, offering peace of mind on even the most complex jobs.
Commitment to Safety
ART has an excellent safety record, despite extensive work in contaminated and hazardous conditions. We also:
Maintain a drug-free workplace
Ensure all employees have completed HAZWOPER, 10-hour OSHA training and confined space training
Ensure all employees have Transportation Worker Identification Credential (TWIC) cards
Maintain company confined space, respiratory and general safety programs
Provide initial and continuing safety and quality training programs for all field employees
Service Area
From our locations in Bryan, Ohio, and La Vale, Maryland, we provide service for customers in:
Ohio
Michigan
Indiana
Pennsylvania
Maryland
New York
New Jersey
Delaware
West Virginia
Virginia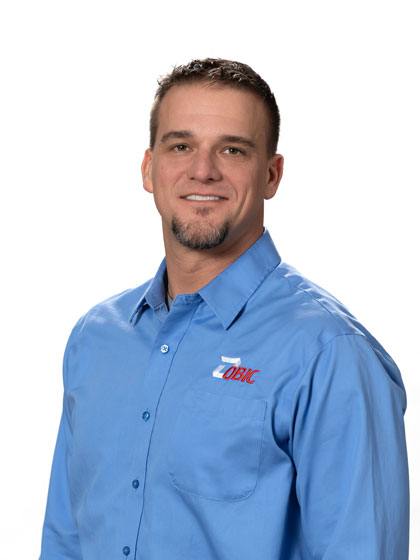 Dustin Schlachter
Partner
dustin@artcoatingtech.com
Dustin Schlachter is dedicated to providing water and wastewater system repair and maintenance solutions that are both affordable and long lasting. His entrepreneurial aspiration has held Dustin captive to the no-dig, trenchless technology field since 1999 when he and his father founded S&S Directional Boring. His knowledge and experience continued to grow as he expanded his work to include infrastructure rehabilitation through lining and coating system application in 2007.
Dustin serves as an active member and past president of the Great Lakes Trenchless Association. He is also a member of the National Association of Sewer Service Companies and the Water Environment Federation.
A devoted husband and father of three, Dustin finds enjoyment and relaxation in outdoor activities like landscaping and gardening. Dustin is dedicated to learning and growing in faith, and his life goal is to help others grow as well.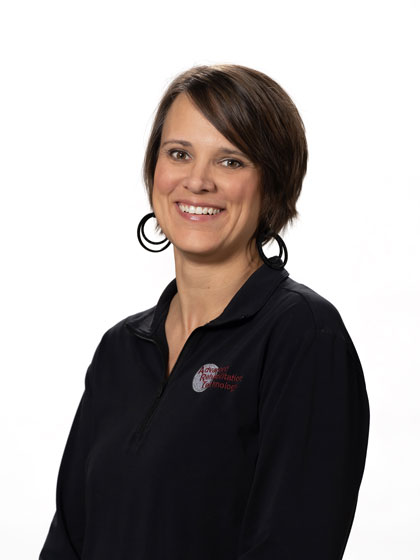 Kristi Kimpel
Chief Financial Officer
kristi@artcoatingtech.com 
Kristi has more than 11 years of experience working with ART and S&S Directional Boring. In that time, Kristi has worn many hats while managing the front office. The list includes accounting, safety, marketing, event planning, insurance and shipping and receiving, just to name a few.
Prior to joining the ART team, Kristi worked for a transportation broker as an onsite representative for the customers while also serving as an internal transportation specialist. She stays involved in the local manufacturing industry by maintaining active memberships in the Williams County Economic Development Corporation as well as the Black Swamp Safety Council.
In her free time, Kristi stays busy with her two kids who are involved in a variety of extracurricular clubs and sports. She also serves as an elementary Archery coach where she is committed to teaching archery basics as well as important life skills. She is passionate about growing and leading women in discipleship programs, and enjoys gardening.
Gary Mock
VP of Sales & Marketing
Ohio and Southern Indiana
gary@artcoatingtech.com
Gary Mock has been with ART since September 2007. In addition to his extensive experience in the maintenance and rehabilitation of water and wastewater systems, Gary is also NASSCO PACP/LACP & MACP certified. Since 2007, Gary has served as a member of the Water Environment Federation. Additionally, he maintains memberships in the Ohio and Pennsylvania WEA and RWEA as well as the Polyurea Development Association.
After a busy workweek, Gary enjoys fishing and catching up with friends and family over a friendly game of cards. Committed to making a difference in his community, Gary is an avid supporter of children's charities and non-profit organizations that help those in need. His philanthropy includes support local Girl Scout and Boy Scout troops, school benefit drives, St. Jude Children's Research Hospital and Make a Wish Foundation.
Kevin Appel
Business Development
Michigan, Delaware and Northern Indiana
kappel@artcoatingtech.com
Kevin has been with ART for seven years, and has extensive experience working with customers in the water and wastewater management industry. He maintains a professional membership to both the Michigan Rural Water Association and the Michigan Water Environment Association. Prior to joining the ART team, Kevin served as a supervisor at Johns Manville in Defiance, Ohio for 25 years.
In his personal life, Kevin stays busy managing his commercial real estate investments, helping his brother manage the family farm and spending time with his two grandchildren. In what little free time he has left, Kevin enjoys horse racing and has ownership in several standard bred race horses.
Rusty Hesselschwardt
Business Development
Western Pennsylvania, Western New York, West Virginia and Western Maryland
rusty@artcoatingtech.com
Rusty has spent the past 26 years working in underground construction and rehabilitation. His experience ranges from gas line construction, cathodic protection, pipe fitting and plumbing to the rehabilitation of numerous water and wastewater structures.
Throughout his career, Rusty has been dedicated to continuing his professional education and has received numerous certifications, including a certificate of cathodic protection training, 40 OHSA certification and confined space certification.
In his free time, Rusty enjoys spending time with his wife Michelle, three children and three grandchildren. He enjoys camping, trips to Las Vegas and rooting for THE Ohio State Buckeyes.
Michael Currie
Business Development
Eastern Pennsylvania, Eastern New York, Eastern Maryland, Virginia, New Jersey
michael@artcoatingtech.com
Prior to joining OBIC in 2018, Michael served as a collection systems manager and wastewater operator for 14 years. This experience gave him the hands-on knowledge and skills to answer questions and offer guidance to OBIC clients. Michael's experience makes him the ideal point of contact for OBIC's business development in New Jersey, Maryland and Virginia.
In addition to Michael's extensive experience in the industry, he also holds several certifications. He completed Operation of Wastewater Treatment Plants training at the University of California at Sacramento, and also holds a PA Class A Wastewater certification, subclass 1; Collections System Operator.