Manhole rehabilitation and sewer lining repair
There are roughly 26 million manholes in the United States, all constructed in thousands of different combinations of sizes, shapes and materials. Despite their differences, many of these manholes have one thing in common. They are plagued with deterioration and corrosion caused by hydrogen sulfide or H2S.
Although these harsh environments are common in wastewater systems, they can begin to deteriorate the structure and cause inflow and infiltration issues. This became a major problem for cash-strapped municipalities that didn't have the budget for manhole replacements. Fortunately, advancements in polyurea technology introduced the more affordable option of manhole rehabilitation.
High-performance sewer lining repairs
To rehabilitate manholes with minimal to severe deterioration, ART uses OBIC Armor 1000. Impervious to H2S, OBIC 1000 can restore manholes and other wastewater structures and have them operating at peak efficiency with minimal disruption to service.
Unlike alternative, rigid products, OBIC 1000 is made of a flexible polymer that won't crack under the pressure of temperature changes or heavy traffic. This spray-applied manhole lining system is designed to be flexible enough to withstand the demands of the host structure, and durable enough to restore structural integrity to even the most deteriorated manhole. As a matter of fact, OBIC 1000 is designed to extend the life of the structure for 50 years or longer. All manhole rehabilitation projects ART completes are also backed by a 10-year warranty for the multi-layer system or OBIC Armor system.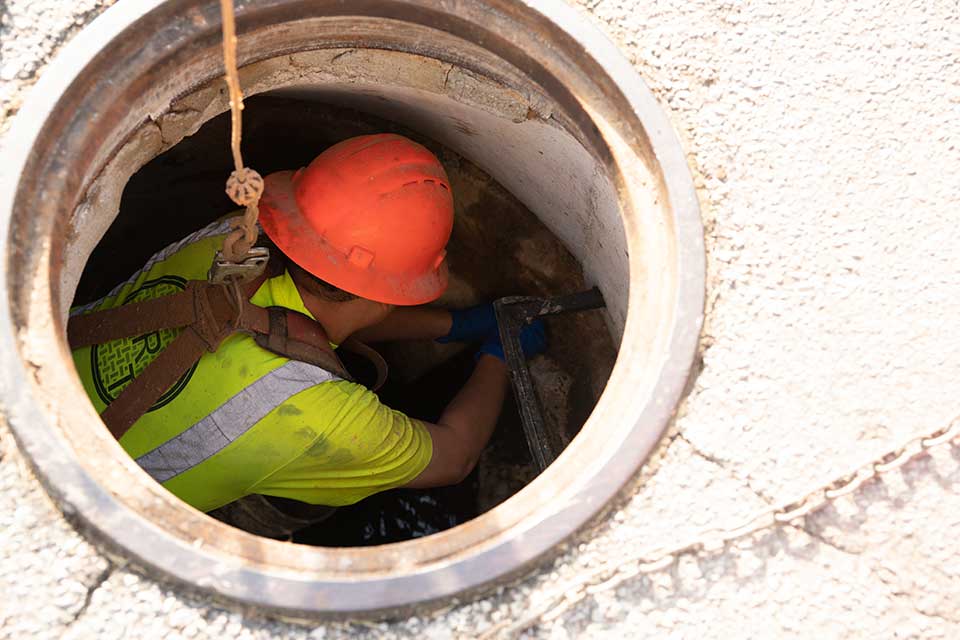 Additional benefits of OBIC 1000
Excellent corrosion protection and chemical resistance
Excellent impact resistance, even in sub-freezing weather
Adheres extremely well to various properly prepared surfaces including metal, wood, concrete and fiberglass.
High abrasion resistance for harsh environments
Seamless monolithic waterproof membrane that is tough and durable
Odorless, 100% solids
USGBC LEED, EQ Credit 4: Low-emitting VOC Compliant Materials
Schedule a customized manhole rehabilitation demonstration
If you are interested in learning more about the manhole rehabilitation process, ART offers product demonstrations that can be conducted in an optional lunch and learn format. Anyone interested in learning more about ART and the benefits of OBIC products is welcome to attend. All we need from you is a location and a manhole no deeper than 8-9' for the demonstration, and we will provide the refreshments.
Contact us for more information or to schedule a free product demonstration.